Are you ready to start sweating, start pumping up the muscles, get in shape for the summer?
Below we put together a list of gyms and fitness centres in Split where you can exercise and do you workouts.
Guliver Energija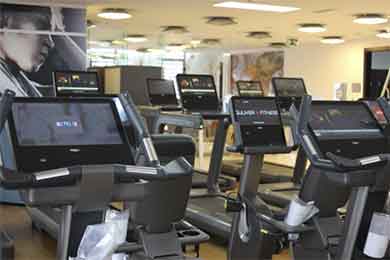 Let's start with the best, this gym is described by many as the best and biggest in Splitto burn calories. This gym has all the high-tech equipment, everything is super well maintained and the gym is very well cleaned. Parking is easy as well. Maybe the only downside is, is that this gym is pretty pricy.
You can following lessons in Yoga, Step Aerobics, Pilates, Speed Cycling all is available for your fitness goals and all at your own fitness level.
Here you will also find all the modern exercise equipment and cardio equipment. Hop on the exercise bike and after that get on one of the many treadmills or do some squats, crunches, lift weights get into your workout plan to get stronger and lose fat. Get ready for the summer!
For the regular visitor, different gym memberships are offered.
Website: http://guliver-energija.hr/
Address: Ul. Bilice II 53P, 21000, Split, Croatia
Google Maps
Fit Factory Split

Not as well know, the Fit Factory is a modern gym with the latest equipment. Personal Trainers and personalized training sessions are available to help with your training program and to learn you the proper technique for your weight exercise. So you will be in good form before you know it.

Website: https://fitnesscentarjoker.hr/
Address: Mažuranićevo šetalište 53A, 21000, Split, Croatia
Google Maps
Fitness Centre XXL Split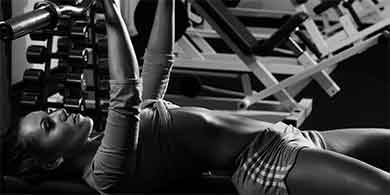 Fitness Centre XXL in Split can be found in the northern part of the city, not far from the Poljud Stadium, with plenty of parking space. The visitors to this gym speak highly of the friendliness and helpfulness of the staff and personal trainer. Also, visitors are happy with the prices.
Many programs are offered: Zumba, Pilates, Lift & Pump, Power Yoga, Fat burning, Full dance workout, athletic training and many other programs.
They have an excellent website with all the programs and timing schedules: http://fc-xxl.hr/
Address: Put Supavla 17, 21000, Split, Croatia
Phone: 099/235 4999
Google Maps
Spartan Gym Split

Spartan Gym is another well know gym, not for the big and fancy high tech equipment, but for the basic and simplicity. Many saying it is an old school garage gym. The prices are very low. If you want to pump some iron, iron is what you get! Plenty of dumbbells here for weightlifting to build your triceps and biceps. This gym is often visited by tourist that are having their vacation in Split and want to have a total body workout. Train your upper body and lower body with powerlifting.
Website: https://www.facebook.com/SpartanGymSplit/
Address: Ul. kneza Višeslava 30, 21000, Split, Croatia
Google Maps
Ultrafit Gym
This gym is located on the far east side of the city, visitors speak highly of the friendly staff and trainers. A good place for high intensity strength training.
Facebook: https://www.facebook.com/ultrafitgym.st/
Address: Ul. Stari put 28, 21000, Split, Croatia
Google Maps
Marjan Fitness 2
Highly recommended by many. Good modern equipment and also here friendly and trainers. A good place to get fit and do all your exercises!


Website: http://split-fitness.club/split3/
Address: Ul. Ruđera Boškovića 20, 21000, Split, Croatia
Google Maps
Fitness Bazeni-Poljud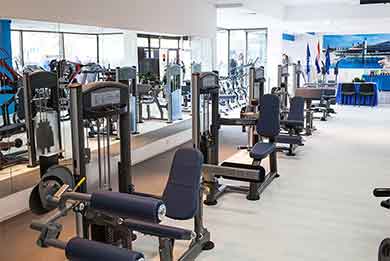 Fitness Bazeni-Poljud is located directly next to the Poljud stadium. The gym is not too big but packed will all fitness equipment you can think of. A nice plus is the gym also has a swimming pool. The gym is maintained and clean. Parking is free.
Facebook: https://www.facebook.com/Fitness-Bazeni-Poljud-1552983648347875/
Address: Osmih mediteranskih igara 21, 21000, Split, Croatia
Google Maps
Mint Fitness Factory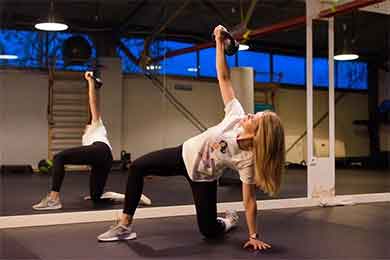 Located on the west side of the city, Mint Fitness offers a wide range of fitness programs: Aerobic, Group fitness, Basic Pilates, Aero Pilates, Power Pilates, Bootcamp, Cardio workout, body workout and even Pole Dancing. If you're looking to pump some iron, then this is not the place to be. Visitors are happy with space, cleanness and friendly trainers to help you burn fat and reduce bodyweight.
Fitness classes and personal training is given.

Website: https://mintfitnessfactory.com/
Address: Lučica 4, 21000, Split, Croatia
Google Maps
Champion Gym Split
Nice gym to visit for your work out. The gymnasium is located next to Joker Shopping Mall. The gym isn't new but the training equipment is good just like the prices.
Unfortunately, they don't have a website or Facebook page to link to.
Address: Put Brodarice 6, 21000, Split, Croatia
Google Maps
Thunderman Kickboxing
You're up to some kickboxing? Thunderman offers kickboxing lessons. The gym also has weights to train muscle groups so you can have a full body workout.
Address: Put Plokita 57, 21000, Split, Croatia
Phone: +385 98 176 3821
Google Maps
We hope you find this list of fitness centers useful any additional information you might have we welcome you to share with us to make this page more complete.