The city of Budva, Montenegro, is an excellent place to party that is starting to draw the international fame that it richly deserves. While many come during its lively festivals, like the Sea Dance Festival, there is no need to wait because lively parties happen every night. Most do not get started until after midnight and go until sunrise the next morning.
Top Hill
Located at the top of a large hill, partiers at this location have outstanding views of Budva and the Adriatic Sea if you can take your eyes off the beautiful guests who choose to party in this club's VIP area. Featuring one of the most powerful sound systems in Montenegro, international DJs spin electronic music nightly. Consider staring your night with a drink from the vodka, wine, jacuzzi or hookah bars. Before dancing the night away on the large dance floor. The wild partying continues in the swimming pool found next to the dance floor. This nightclub is enormous, with a capacity for 5,800 guests.
Other articles you might like
Club Paris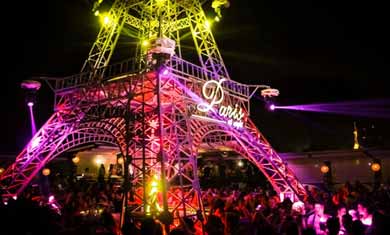 Start your night dancing to electronic dance music at Club Paris, which has a giant replica of the Eiffel Tower in the middle of its dance floor. International DJs keep the party lively far into the early morning hours. You will also get the opportunity to hear outstanding local talent at this location. The outside party is free, so be sure to check out this location when you are in Budva. You will love it so much, however, that you will want to go inside to party the night away.
Omnia Night Club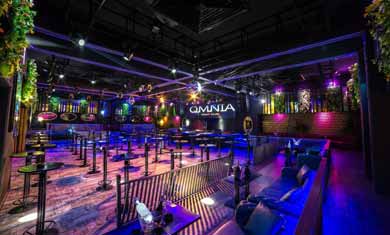 Sit at one of the high tables at this night club as the tunes start playing. The lighting system at this club is the best found at any of the clubs in Budva. You will especially love how the laser lights are often synchronized to the music played by top-notch DJs. The girls are worth your attention at this nightclub that is a great place to go if you love to drink and listen to music but may not be much of a dancer.
Club Ambiente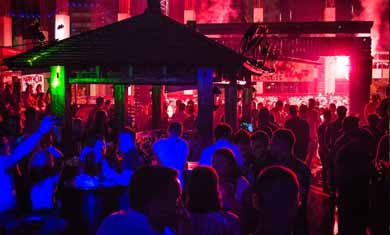 The theme parties at this club are a blast to attend. Finding this club is easy because there is a red vintage car proudly displayed at its entrance. The hosts will be glad to bring you your favorite drink at this open-air venue. Start the night by dancing to the latest electronic hits. Stick around to hear the local performers play Montenegro regulars favorite songs as the party winds down.
Club Sparta
If you want to hang out with the rich and famous, then head to Club Sparta. Pay attention to the strict dress code before you head to this location with an ancient Greek/Spartan theme. Only 600 people are allowed inside, so make your plans to be there early. Unlike many who play only electronic music, this club features a wide range of tunes, including house and rhythm and blues. Almost everyone who parties here until 5 a.m. enters the VIP room, so wrangle your way in this area to enjoy the best party scene. You will love the outstanding sound system at this small club. While you may pay a little extra to party at this location, it is definitely worth it to be one of the select few to get in the door at this club.
Samsara Beach Budva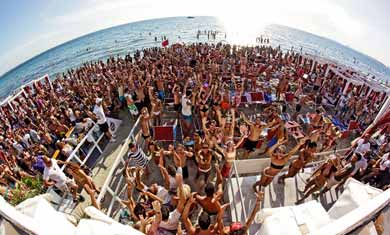 Over 7,000 square meters of space to party right on the beach is found at Samsara Beach Budva. Additionally, the splendid terrace is an excellent place to enjoy a premium cocktail. There are also plenty of restaurants, so it is easy never to leave this beachfront location. Attention has been and continues to be paid to every little detail, so you can relax and party the night away. The attention to detail continues down to the outstanding way you will be treated when you patronize this club.
Hacienda Cocktail Bar
Stop here early to take advantage of their outstanding premium cocktail bar, where prices are generally 50% off early in the evening. Then, stick around in this park-like setting to hear exceptional Latin and electronic music. If a Cuban saxophone player has never entertained you, then you will want to check out this club. Dancing is allowed until the wee hours of the morning, so start jiving to the tunes and watching the beautiful scenery. If you are looking for a spot that has a laid-back vibe but still offers enough excitement to keep it interesting, then this is an excellent place to party.
Night Club Maine
If you want to experience a more local vibe in a smaller club, Night Club Maine may be the perfect nightclub for you. This club features Bolivian regional performers almost every night. Their beautiful décor has a Balkin vibe to it, and you will meet outstanding friendly hosts at this club. If you are interested in meeting local residents, this is often the best place to go.
EMPORIO Club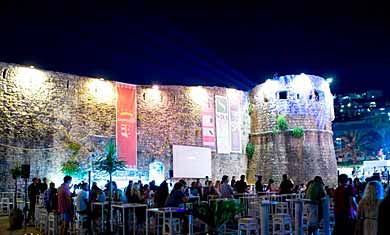 Many partiers claim that the EMPORIO Club found across the street from the Hotel 'Mogren' in the Old Town area is the best place to start a night of partying. The seats at this location are usually filled by 9 p.m. with people enjoying selections from the extensive wine and cocktail menu. This club that is open from May to September plays a variety of music nightly, so everyone will find a great song to dance to as they enjoy the laid-back vibe of this club.
Maltez Club
You may want to say "ahoy, mate" when you get to Maltez Club as their bar is shaped like a sailing ship, and the waiters are dressed as sailors. The party does not get as wild here as it does in some of the more prominent nightclubs. Yet, there is plenty of action to enjoy, including shows by dancing girls. As the night continues, the dance floor heats up, so join the fun. The pirate theme is carried out in many creative ways throughout this club, making it a great place to party. Check their calendar as they often host themed winter parties with unique cocktails only on those nights, and the nightlife is often liveliest during these events.
El Mundo
Located near the city marina in Old Town, El Mundo is a great place to have a cocktail or other drink before hitting the dance floor. While enjoying the nightlife at this location, be sure to try their original cocktails here as the bartenders are incredibly talented at making new drinks that you will adore. This club plays a variety of music, including pop, dance and Latin. The party here is often quieter than at the larger clubs so that you may feel more comfortable.
Mr. Stefan Braun
If you want to get a jump start on a nightlife of partying, head to Mr. Stefan Braun. Join in the fun beach games while enjoying a premium cocktail. Strutting your stuff early at this beachfront club helps to make the afternoon and early evening more fun. It may even lead to an invitation to get into one of the VIP areas at one of the nightclubs.
---
The nightlife budva offers something for everyone. Clubs get packed out early in this city that continues to rise in popularity with each passing year. Make your plans to join in the fun as soon as possible and stay as long as you can as each of the bars has its unique vibe You can find outstanding restaurants near them, so get ready to party the night away. You will form precious memories that last your whole life when you party in Burda.