If you're spending the night in Budva Old Town, you might be looking for something fun to do. Going to a local bar or pub should be at the top of your list because it has some of the best in the area. Not only can you find your favorite places that sell the beer and wine of your liking, but you'll also be sure to find themes and styles of bars and drinks that you've never heard of. Read on to find the best bars and pubs in Budva Old Town.
Beer & Bike Club Jadran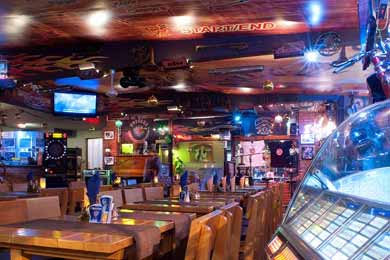 This bar is amazing and it has a lot to offer. If you're into rock and roll and motorcycles then the theme of this bar is right up your alley. You can be sure to find a group of Texas-themed musicians playing music on stage while you pass around some beers with friends. One notable thing about this place, besides its amazing and colorful design, is its food. It's known to have high-quality food that will have you drinking and eating all night long. From soups and salads to different kinds of meats, you can be sure that you and whoever you're with will find something that they enjoy to eat and drink.
Other articles you might like
Chest O'Shea's
You might just be looking for a place to go watch sports with your buddies and drink. If this is you, Chest O'Sheas Irish pub is the place that you need to be. This pub is always filled with avid sports watchers and everyone comes out to watch the biggest games on the TV screen while enjoying each other's company. If you have a favorite team and want to enjoy the game around high-quality people, this is the place for you. It's a very relaxed environment so you can be sure that you won't have to worry about people getting in your way or interrupting your night.
Casper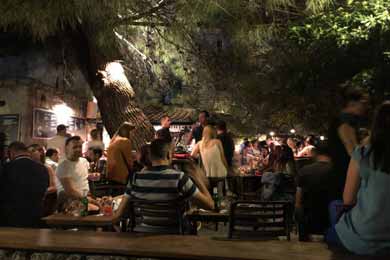 The wine is calling at Casper, along with some soothing jazz music and an indoor/outdoor venue that will be sure to lead to a fun night. Their Mediterranean style of food and life will surely help you discover a side of life that you didn't know existed. You can skip the crowds and all of the hardcore partiers by going to Caspers and relaxing while you drink. It's a classy place with a wonderful atmosphere that will keep you coming back for more. It's definitely earned its place as one of the best places to drink in Budva Old Town.
Vihor - Cocktail Bar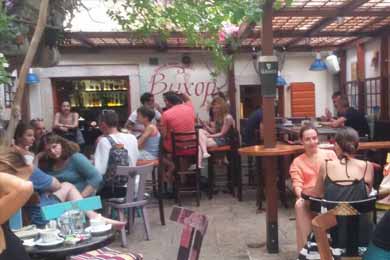 This place is a hole in the wall that you just might overlook if you're not careful enough. Vihor is a wonderful place to settle down and eat snacks while you drink. It has a very cozy atmosphere inside and the music offered always ranges. Sometimes the music inside can be disco and the next day it might be funk or soul. It's an ever-changing place that is filled with surprises and alcohol. It's also small so you don't need to worry about too many people flooding in to ruin your night.
The Prince Pub

As the name suggests, this place is made for the best of the best. It is a British-styled place that is both classy and contemporary. The standout attraction that most visitors love is the view it has. Many people sit back and enjoy their drinks while they watch the magnificent view of the Adriatic Sea unfold in front of them. This is a view that not many other places can provide. Stop in and experience the wonderful view with your friends and some drinks.
Top Hill Club

Top Hill Club is not a pub or bar, but more a nightclub with the best beats, so if a popular nightclub is more your scene, the Top Hill Club is exactly what you're looking for. You can be sure to find upscale nightlife filled with beer and other alcohol at this place. Its range of popular DJs and selections of music will allow you to dance the night away in a crowd of people who are doing the exact same thing. One of the best parts about the Top Hill Club is that it has a ton of laser lights to make the entire building light up in spectacular colors. You won't want to miss it!
Read our Budva Nightlife and Clubs guide for more information on the best nightclubs in Budva